We are driven by passion
Who We Are
---
We are a leader in the event staffing industry. With 18 years of experience staffing over 6,000 events, we understand how important staffing is to the success of an event. We take pride in our work and no matter how big the task, we have proven the ability to deliver exceptional results. We are not just a staffing company, we are a family that works together to ensure that our clients' needs are exceeded. B9 Models and Event Staffing hires smart, reliable, and approachable models that love what they do. Make your event a success by leaving the staffing to us.
Talent Focused
---
B9 hires the best promotional models, brand ambassadors, field managers, product specialists, and marketing managers in the industry.
Reliable
---
Our agents are available 24/7. If there are any last minute changes in your event, you will have an agent with you every step of the way.
Communication Centered
---
The B9 promise is not only to our clients, but also to our models. We promise to have honesty, open communication and professionalism. We offer attention to detail to every client. Through our booking process, we customize the staff that will best fit your event. B9 alleviates any stress clients may have by providing an on-site manager. They will be the liaison between you and our staff so you can attend to other important aspects of your event.
Worldwide
---
We provide staffing services nationally and internationally and have created success in cities including New York, Miami, Dallas, Las Vegas, Chicago, Los Angeles, San Francisco, Orlando, Atlanta, Boston, Nashville, Seattle and many more. No matter where you are located, we will find you the perfect staff for your event.
Satisfied
Clients & Brands
---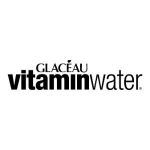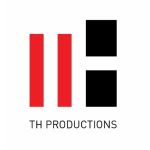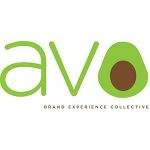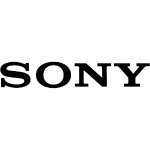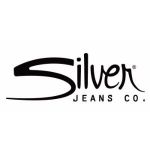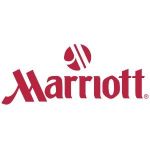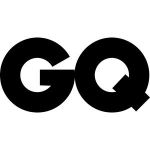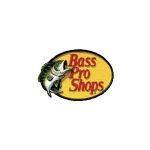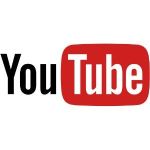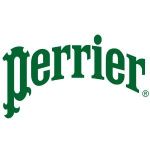 Clients Love Us
---
"We have been working with B9 Models for the last 5 years. The brand ambassadors are always very well versed and friendly on-site. You get the feeling that B9 is a tight knit family with only trusted staff that they use. We can always count on the staff to be the best when we hire them for an event."

– THP: Senior Event Producer Ginny Brennan

We have worked with Brenda and her team of seasoned brand ambassadors for the past 13 years.  They are truly a trusted partner of FIRST when it comes to bringing a brand or experience to life with a uniquely human touch. Brenda and her team know the breath of our clients, positioned in various industries, and their unique personalities and needs. The entire team trusts that Brenda's event staff will bring their A-game each and every time!

– FIRST Agency: CEO Americas Maureen Ryan-Fable

As an entrepreneur and owner of my own marketing & event design firm, B9 Model Event Staffing has been our preferred agency across the US for 6 years now. Working with Brenda is truly a pleasure, and its wonderful to have a single contact for all events.  The staff consistently surprises and delights my clients with their punctuality, professionalism and poise.  They bring out the fun side of our promotional efforts yet keep it balanced with messaging and the important details my clients want to convey.  I look forward to a long and successful future working with Brenda and the B9 Team!

– Leap Innovations: President Jen Juul
B9 models and staffing is hands down the best staffing agency I have ever worked with!   I have gone through the process of staffing myself or working with many different agencies that have time and again let me down so I thoroughly appreciate the value that Brenda and her team bring from start to finish.  Finding good temporary staff that you can truly count on to represent you and your brand for events can be very challenging and while there's the occasional "miss" on all events I can say those misses have been far and few between.  And all the teams and especially the team leaders we have worked with have been exceptional and, if necessary handled any issues very professionally if they arise.   Brenda's network is so vast – I have been able to work with her and her team in multiple markets across the country.  And on top of that she is delightful!   We are huge fans.

– Avo Collective: Event Producer Melissa Lander
Brenda and the B9 Team are incredible. Simply put, they take the guess work out of staffing. Once we reach out to them our problems are solved— seamlessly and executed very very well. Quick, simple, fast and fair – they are our go- to partner for all staffing and training needs (and boy aren't we lucky!)

– Medoff Inc: President Mara Medoff

B9 Model Event Staffing is definitely my #1 choice for event staffing! All the BAs are passionate, reliable, and genuinely a pleasure to work with. Having the right staff makes all the difference in creating events & experiences that are truly memorable. There's no one else I'd rather have as a partner in this line of work!

– Good Sense and Co: Event Producer Shazia Abji

Brenda and her team at B9 models have been my go to agency for almost 15 years!
B 9 is a one stop shop where I have found the most exquisite and personable girls (and guys!) for events where we have closed down TIMES SQUARE, fashion runway shows, editorial photo shoots, brand campaigns and social media photo shoots. Brenda is a girl boss who values customer service. I recommend B9 wholeheartedly.

– David Alan Jewelry: Helena Krodel Brand Strategy

TRU has trusted B9 Model Event Staffing since day 1. Not only do we use them directly, we've happily made introductions to our important clients knowing that Brenda and Team will service them like no other.  Since meeting Brenda and the B9 crew we've used them exclusively.  I know not only will we get a competitive rate and the best service… but each staff comes with a vast knowledge of the program my Agency is producing and they all have a passion for what they do.  I've trusted them as brand ambassadors and support staff as well.  Look no further if you want to have the best staffing in the industry.

– TRU Agency: James Cash, President

Working with B9 has always been a pleasure. we've always gotten high quality staff with high energy. B9 has been staffing our events for close to 8 years and counting. Great staff, makes a great event and couldn't do it with out B9 as our staffing partner.

– BMF Media: Teri Bailey,Senior Producer

"B9 models are by far the best model and brand ambassador-staffing agency in the country. After being highly recommended and working with Brenda, it was clear she was the only resource we needed nationwide. Brenda's impressive vetting process insures engaging and professional staff for every event. More importantly their customer service is top notch. Having partners like them have become a valuable resource to our business."
– Super Booths Inc: VP Augie Teodoro

The Face Behind The Company
Brenda Skouras
---
Brenda Skouras is the founder, president, promotional model expert of b9 models. Born and raised in Holbrook NY, Brenda began her professional career as a model and promotional model. Her love for events and the modeling industry has enabled Brenda to run two successful promotional companies based in New York.
With 18+ years of experience and personally booking over 6,000 events, she continues to work with the top event production companies nationwide. Her passion and drive is in her work and she loves every second of what she does. She is a mother hen to her models and is the go-to girl for her clients.